Each year, our staff work closely with hundreds of volunteers to keep our organisation running.
From doctors to lawyers, homemakers to students – HealthServe volunteers come from all walks of life, with the common aim of impacting the lives of the thousands of migrant workers we serve.
In turn, our volunteers' lives are impacted.
Join us in supporting the needs of our migrant community.
For it is in giving that we receive.
- Saint Francis of Assisi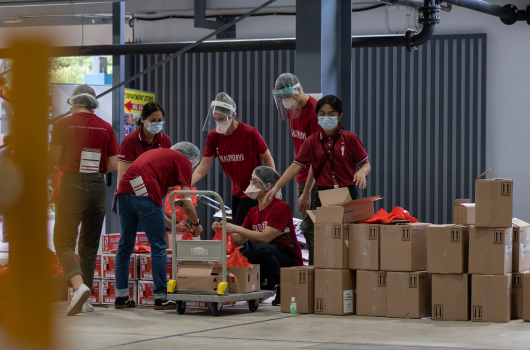 At least 18 years and above (except for CHVs [23+]).
Must be fully vaccinated against COVID-19 (HealthServe follows MOH's definition of full vaccination; Clinic volunteers have additional vaccination/immunity requirements).
Depending on the role and MOH guidelines, some volunteers should expect to undergo ART when volunteering in-person.
Regular volunteering roles require a minimum commitment of six months, once per month (except for Crisis Helpline Volunteers whose minimum commitment requirement is one year).
Must be able to attend the necessary training (applicable only to roles that require volunteers to be trained).
Most volunteering roles require volunteers to volunteer in-person (except for Crisis Helpline Volunteers, translators, and certain interpreter roles).
Got a query? Looking to volunteer as a corporation? Reach out to us at:
Hear From Our Community
When we decide to volunteer, we often think of ourselves as serving and giving. In my journey, I realise that I have received more than I have given. And amidst the challenges of 2020, I have learnt much from the migrant brothers we serve and the volunteers alongside me. The migrant brothers have shown resilience, faith and trust in our system and us.
Dr Suzie
Clinic Volunteer, Doctor
I like coming back to HealthServe because everyone is working towards the same goals, be it in casework or the clinic.
Janyne
Clinic Volunteer, Physician's Assistant
I feel that most patients are very appreciative. Once, on my way to HealthServe at Geylang, I got lost, but a man recognised me and led me, "Auntie, you want to go clinic is it?" They are very friendly and give thanks from their heart. It's very heartwarming that they remember and recognise me.
Jocelyn
Clinic Volunteer, Nurse
Through this volunteering, I got to know more about their culture, debts incurred from high recruitment fees, and I feel glad that I can play a part in relieving part of their burden.
Adelene
Volunteer Occupational Therapist
People in HealthServe do really care - they really pursue from start to finish a brother's case.
Pugalenthi
Ground Engagements Volunteer
We see many cases of their mom/dad/family being severely ill or passing on, and they can't attend funerals, see the birth of a child. For them [migrant workers] to say I'm going to survive another day is courageous.
Vivien
Casework Volunteer
Volunteering gave me so much more purpose, drive and focus. It gave me more awareness of diversity and of different people's challenges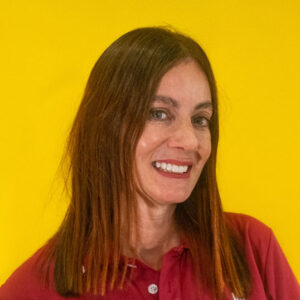 Kylie
Volunteer Health Ambassador