Creating conversations for healthy minds!
When was the last time you had a thoughtful conversation with someone you cared about?
First time using Caring Cards? You may start by choosing an option below:
Steps:
Choose your preferred category below
Select card(s) you would like to talk about
Start talking!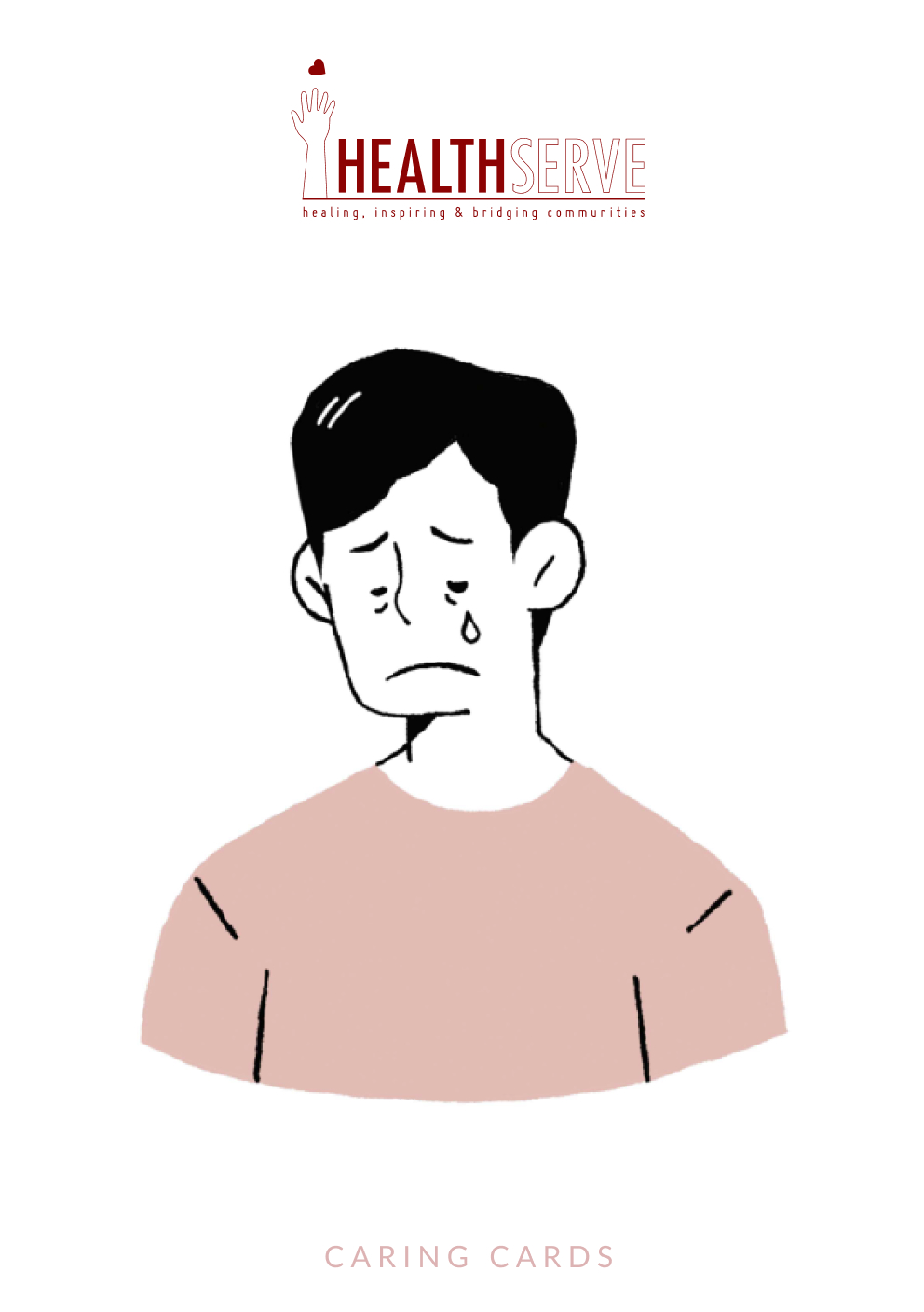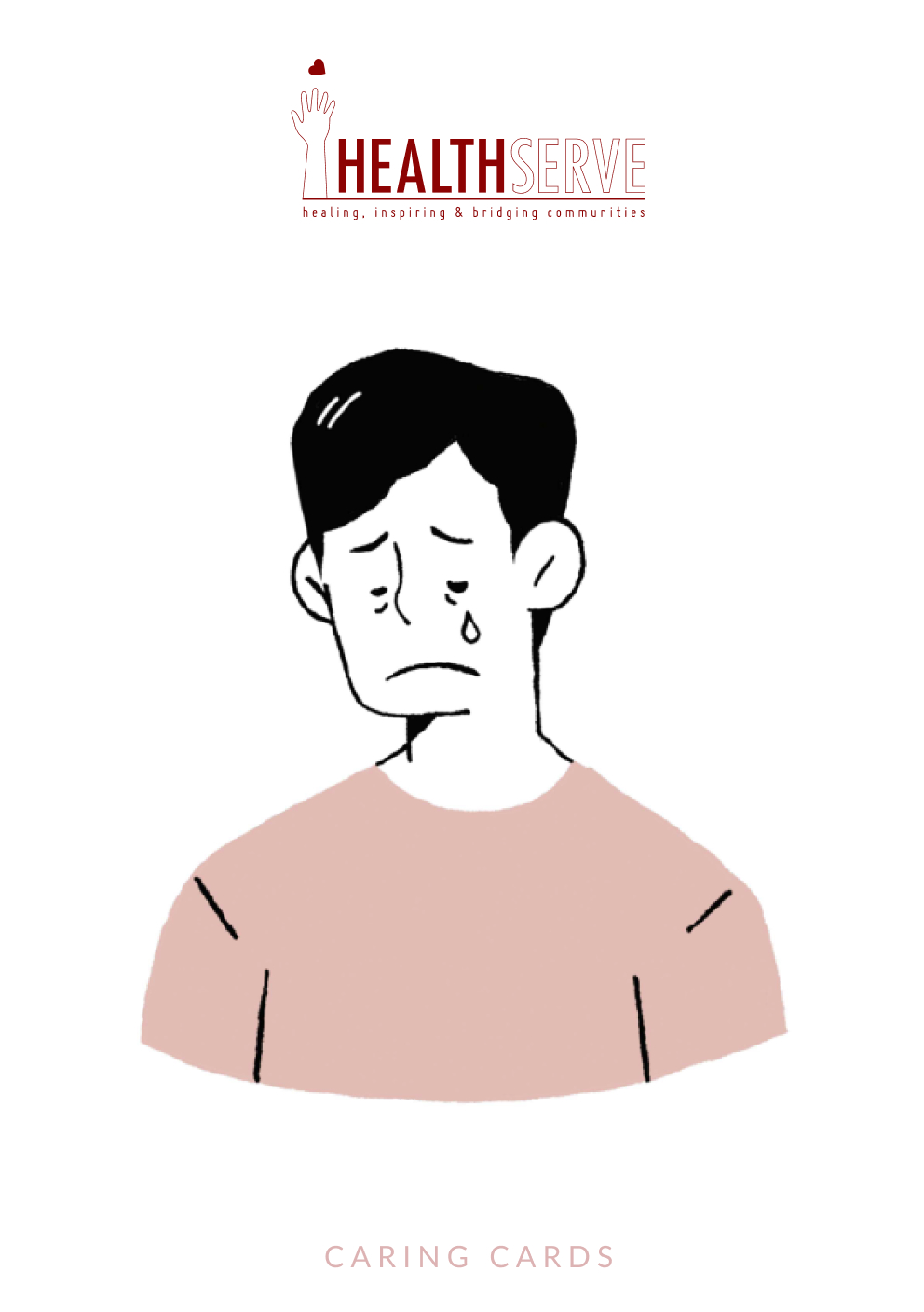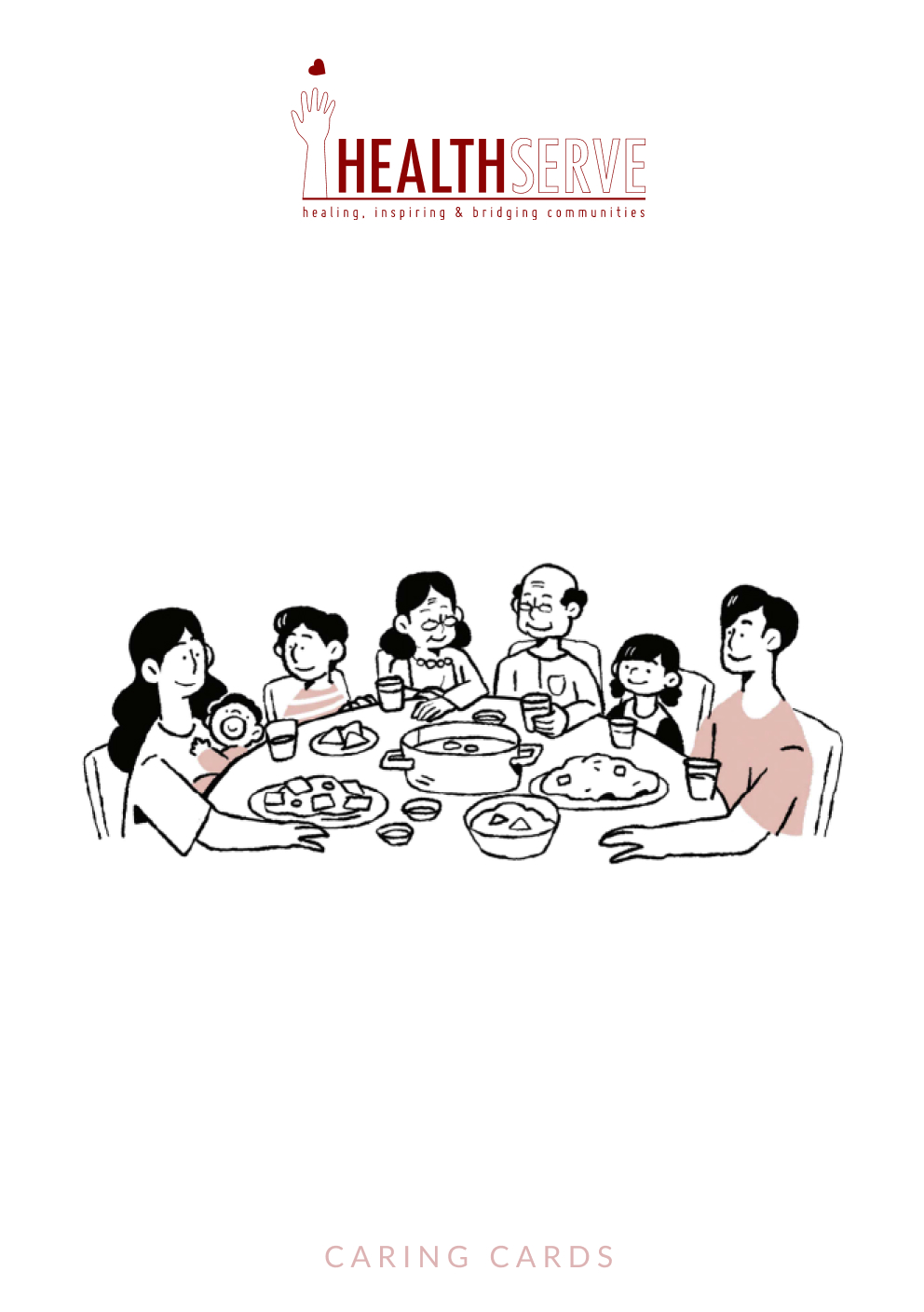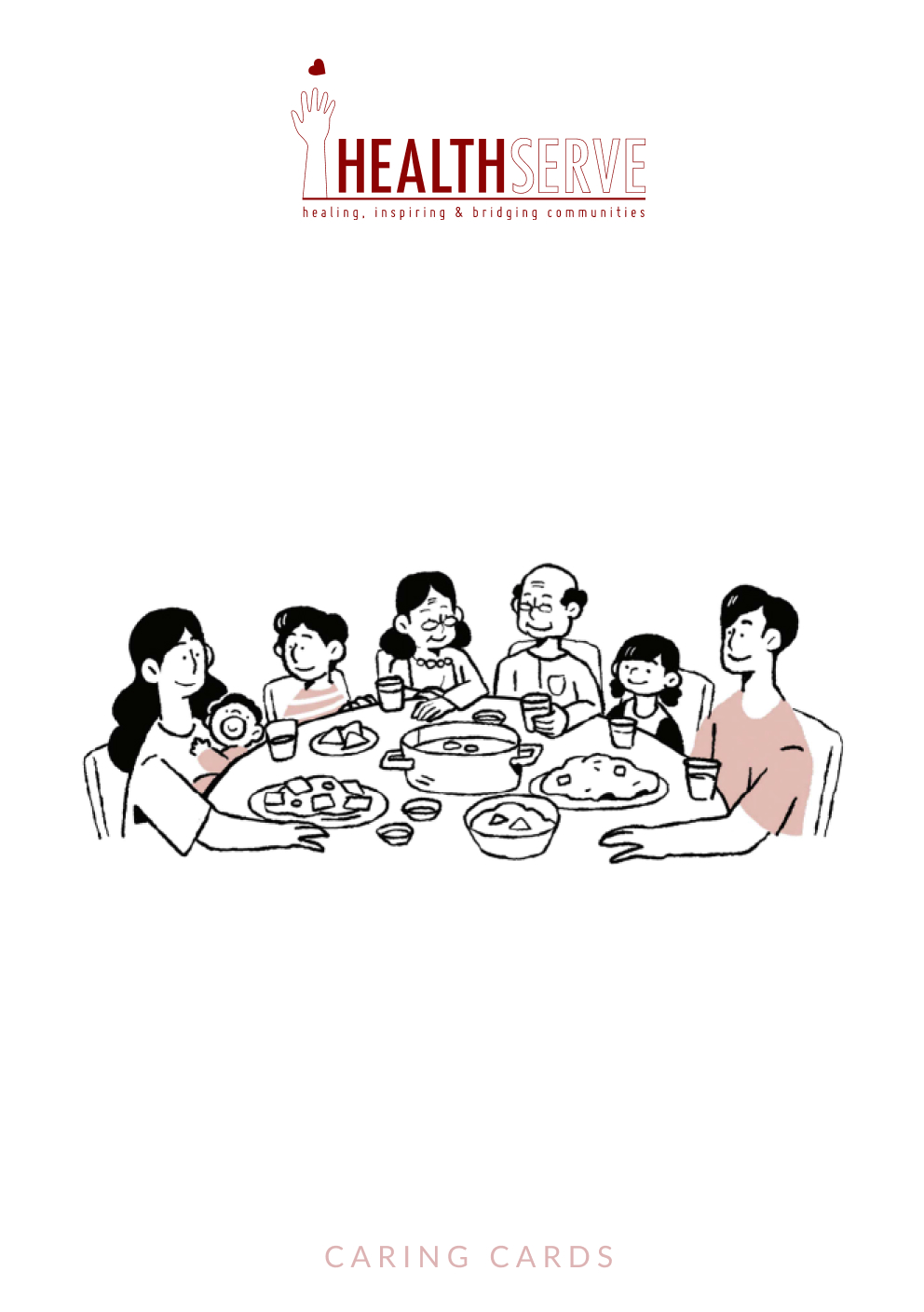 Found Caring Cards useful? Get a printable version of the full set here.
While well-intended, the use of Caring Cards to drive conversations on mental health is NOT meant to replace professional counselling or mental health assessments. Kindly seek professional advice if in doubt, or in need of further support.
Please reach out to HealthServe via our 24-hour helpline:
Keep private what someone has shared with you, unless it may cause harm to self or others.
Be aware that everyone experiences different problems and has different ways of coping with them.
Respect the other person's sharing and feelings by providing them a safe space to express themselves.
Respect the other person's sharing and feelings by providing them a safe space to express themselves.
As a small non-profit organisation that is big on holistic health, we recognise the impact social connection (or the lack thereof) can have on one's mental wellbeing. This is even more pertinent in today's post-pandemic world.
That's why we created Caring Cards. We want to start conversations with a disadvantaged community we care about, who often has few words, but many thoughts; whose mental health has been strained in the past two years. They are the silent heroes in our midst – our migrant worker community in Singapore.
Who are Caring Cards meant for?
While we designed Caring Cards with our migrant brothers in mind, you are more than welcome to use them in your conversations with others regarding mental health and wellbeing.
HealthServe would like to acknowledge the following contributing individuals and organisations, without whom this initiative would not have been possible. Thank you for your generous support and selfless commitment towards providing healing and hope to our migrant worker community in Singapore.
Our migrant friends, for their valuable sharing during our field surveys that aided our curation of Caring Cards.
HealthServe's volunteers and interns, for supporting this project in close partnership with our Mental Health & Counselling Services team.
Dr Chan Lai Gwen, Senior Consultant Psychiatrist, and HealthServe's Board Member, for her guidance on this project.
Got a question relating to the use of Caring Cards? Do leave your contact details below. We will do our best to get back to you as soon as possible!
"*" indicates required fields
Frequently Asked Questions (FAQ)