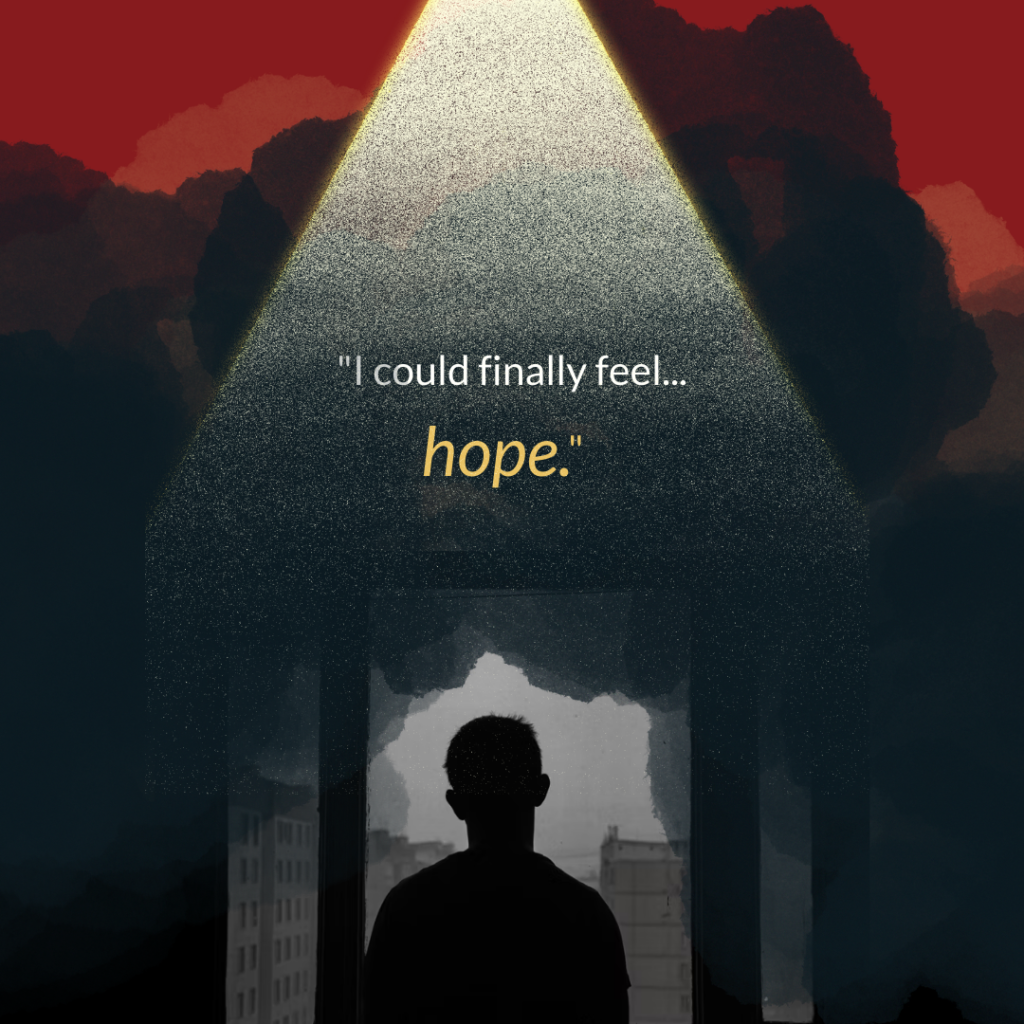 As told by our counsellor, Durga Arivan
Samir* first came to HealthServe in December 2021. After sharing that he was depressed and having suicidal thoughts, I was brought in to provide counselling for him in Tamil.
Initially, it was difficult for Samir to build trust with me. It took a few sessions, but Samir eventually opened up and disclosed the traumatic experience he had gone through – he had been a critical witness to a fatality at work. He was then not allowed to continue working and instead remained in Singapore as a legal witness.
Without work, Samir could only stay in his room. For over two years, he remained isolated in his room and refused contact with other people, including his family. Alongside his lack of income during that time, his family eventually gave up on him. Overwhelmed by negative thoughts and emotions about himself and the work incident, Samir considered, and even attempted, self-harm on a few occasions.
It was clear to me that Samir showed signs of severe depression and struggled with self-esteem issues. I also discovered that he had created a new identity to cope with his depression. Having this new identity got him through each day without hurting himself, but in doing so, he had lost his sense of self.
As our sessions progressed, Samir shared that he felt a deep sense of relief during our conversations as he could finally talk to someone about his feelings aloud. He shared how he "could finally feel hope" for the first time in three years.
Thankfully, the mental health assessment we did for Samir at HealthServe was taken into consideration by the authorities and helped in approving his repatriation back to India.
Using behaviour strategies and other techniques, I worked closely with Samir on setting new goals, allowing him to gain confidence in himself gradually. I was very heartened to see that he was focused and diligent in making change. The eventual transformation in his behaviour, attitude and sleep patterns was evident – he began smiling more and "could feel (his) lost self-identity", even holding hope for his future. These baby steps would go a long way towards his recovery and moved me beyond words.
Two months after being referred to HealthServe, Samir was safely repatriated home. The smile on his face when he boarded the plane was priceless. He was not just happy about returning home but returning as himself – the son his parents had lost two years ago.
Samir is still in contact with me but continues to receive counselling back in his hometown to help with his depression and sleep issues.
But guess what? Samir recently got engaged and sent me some pictures of his new beginnings. The smile and positivity reflected in those pictures were truly priceless.
*not his real name
If you are in distress or know anyone going through a difficult time, please reach out to HealthServe's 24-hour helpline at: +65 3129 5000