2021 was a big year for the HealthServe community.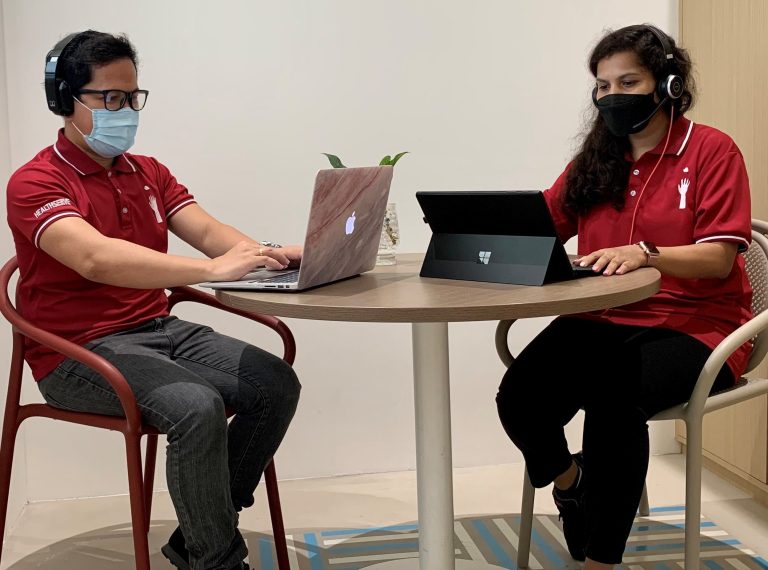 From launching Singapore's first 24/7 crisis helpline for migrant workers…
…to celebrating our 15th anniversary – from a small clinic in 2006 to a medical NGO today serving thousands of migrant workers a year!
In 2021, we engaged over 119,000 migrant workers, providing them support across medical services, mental health, casework, social assistance and various outreach efforts. (We were also awarded MOM's Valued Partner Award!)
With your support, here's a snapshot of the impact we made in the past year.
Chronic disease consultations
Occupational and Physiotherapy sessions
Participants of mental wellness workshops
Workers supported through helpline
Peer Support Leaders trained
Cases of social assistance rendered (in meals, groceries, phone and transport top-ups)
Financial assistance disbursed (in cash/kind)
Workers engaged through outreach events
Workers engaged through health screenings
Care packs distributed to workers under quarantine
Social assistance disbursed (in care packs)
In 2022, we will do more.
Optimising of Medical Services
Continued focus in mental health, step up in multilingual counselling services
Increase capacity for dental services to reduce long waitlist (more support needed!)
New nurse-led programme that customises care plans to address migrant workers' growing chronic disease care needs
Scale up rehabilitation services, offered free for workers
Increased Focus in Preventive Care
Scale up efforts in education and training of migrant workers in:

Chronic health conditions
Occupational health issues
Basic mental health
Peer Support Leaders (whom we hope to onboard as co-trainers soon!)

Develop more contextualised, health and wellness-themed educational content
This impact would not have been possible without you. To our hundreds of volunteers, donors and partners, thank you for your continued support in caring and advocating for our migrant community.
Learn more about our collective impact in our Annual Reports